Welcome to another edition of the Poker Review. This week we look at William Kassouf's "win", Isaac Haxton's upcoming retirement, WSOP 2017 dates, and the painful conclusion of the Matthew Salsberg's $300,000 near-miss. Plus can poker players tell the difference between Mike Dentale & Donald Trump? The results are in!
HU4QUOTES With Mike Dentale
If while reading the headline above you found yourself thinking "who the hell is Mike Dentale?", rest assured you're not alone. Previously best-known for making a highly controversial fold in a satellite tournament, Dentale has recently doubled-down on his fun-loving ways by going on a twitter rampage against popular poker pro Cate Hall while throwing down the kind of bigoted language generally reserved for an "alt-right" rally. While trying to justify his offensive language on Joe Ingram's Poker Life Podcast, Dentale had the viewers wondering if he had styled his "speech-play" on Donald Trump.
Inspired by those comments, earlier this week we challenged you to test your "reading abilities" in our HU4Quotes Quiz and you responded with unbridled enthusiasm! After tabulating the answers from nearly 400 entries, here are the results (scores are out of 9):
Fish: 39% of participants had scores between 3-5
Regs: 40% of participants had scores of either 6 or 7
Pros: 21% of participants had scores of either 8 or 9.
So what did we learn from this highly-scientific experiment?
Ummm…well…nothing…obviously. But hey, we sure had fun, didn't we? And at the end of the day that's all that really matters, right guys?
Pistons87 Brings The Pain
Following up on last week's story about Weeds writer Matthew Salsberg missing out on a huge live score by online poker legend Pistons87, Salsberg confirmed to us on twitter that the pain was in fact much greater than we had initially anticipated…
I was gonna buy 75% cuz @AnkushMandavia was on a bacarrat downswing but he hit a slot for 60k 5 minutes before registering. Oh well. https://t.co/Nd9o4Ij2uW

— Botwinning (@msalsberg) December 19, 2016
For those of you not so good at the maths, that's a whopping $300,000 that literally went up in smoke thanks to, of all things, a winning slot-machine spin. Never one to miss an opportunity to console a friend in time of grief, Pistons87 responded to Salsberg's shocking revelation with this empathic tweet:
@msalsberg pic.twitter.com/IgZAR3Jf0z

— Ankush Mandavia (@AnkushMandavia) December 19, 2016
William Kassouf wins last EPT High-Roller, Isaac Haxton Retires?
Although he was facing a 4-1 chip disadvantage heading into heads-up play, polarizing poker pro William Kassouf used some impressive speech-play to secure the final EPT High-Roller title ever. However, this time, it was neither his talking nor his play that helped him win the match. Confused? So were we until we read Max Silver's first-hand account of how the deal went down, which proves that sometimes, even in a solitary game like poker, all you need is a good team in your corner.
With both lovers & haters of Kassouf busy tweeting their support and lack thereof, big dawg Isaac "Ike" Haxton made the biggest splash of the day by making the following bold statement:
Pls poker gods don't let Kassouf win a tourney. A year of listening to sincere conversations about Speech Play might drive me to retirement.

— Isaac Haxton (@ikepoker) December 19, 2016
And although we'd personally hate to see him go, we decided to check out the reaction to a possibility of a Haxton-free 2017 amongst Ike's fellow high-stakes professionals…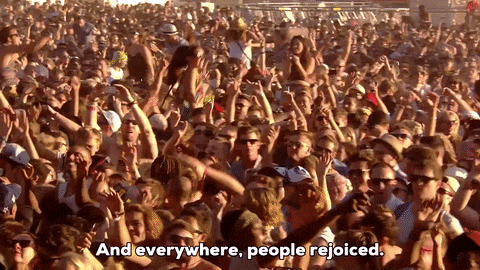 WSOP 2017 Dates, Sort Of.
Although the full schedule of events for WSOP 2017 is not expected until February, the World Series Of Poker has released the dates for their yearly summer spectacle, alongside some basic scheduling news. Although most of the usual events appear to be returning, the conspicuous absence of any mention of a November zzzzzNine will keep hope alive for those of us who believe in the sanctity of an end-to-end poker tournament for at least a couple more months.
In Other Poker News
As if we needed another thing to lament in 2016, FullTilt's loyalty game, The Deal Jackpot will now appear in the PokerStars lobby. Played for StarCoins & requiring no skill whatsoever, players can win cash prizes peaking at the Jackpot which starts at $25K. We can't wait to hear a horizontal Daniel Negreanu explain to us how this move will be super fucking awesome for recreational poker players. Speaking of PokerStars, Amaya & PokerStars ex-CEO David Baazov's bid for the company is officially over. Although Baazov claims Amaya's board is responsible for overvaluing the company, his own unpopularity and insider-trading charges likely didn't help his cause. On the topic of endings, after only 3 episodes, Doug Polk and Joe Ingram have decided to end their Table Talk web-show to focus on the seemingly endless list of projects both pros are involved in. If you were caught unprepared by this cancellation and are foaming at the mouth for some bonus DP coverage, check out our recent blog post about applying Doug Polk's tournament strategy in other poker formats.
Did Brian Hastings Invent Online Poker?
OK, so maybe recently retired high-stakes pro Stinger885 didn't invent the internet, but he did post this gem of a pic of himself playing on Ultimate Bet during the early days of online poker.
And although he was undoubtedly underage at the time, this classic one-tabling picture takes us back to the good old days before UB scammed the entire poker world. Speaking of which, let's never forget this classic quote given by HU legend Daniel Coleman after winning the One Drop tournament about Ultimate Bet's most infamous pro, Mr Phil Hellmuth:
"It's embarrassing that we have to share our profession with whores like this guy. After I win one drop, he immediately comes on stage to shake my hand in front of a camera and congratulate me. As if he's the gatekeeper to the poker world and welcoming me inside. It is truly pathetic that a 40 year old would behave the way he does at the table, not to mention how spineless he is, just willing to take any sponsorship regardless of the company's integrity. Hey, anything for a payday! Really makes me sad to think there's a chance some people may look up to this charlatan. People of his attitude and character are a cancer to this world."
Another Spin and Go Millionaire Is Crowned
Chalk one up for the good guys! Long time $100 Spin and Go regular Korpieworm has ended 2016 with a bang, shipping the biggest Spin & Go Jackpot of them all by becoming the 4th PokerStars Spin and Go millionaire this year!
Taking down the match in just 10 minutes by getting in all the chips with 55 against 33, Korpieworm will undoubtedly be making it rain on his loved ones this holiday season!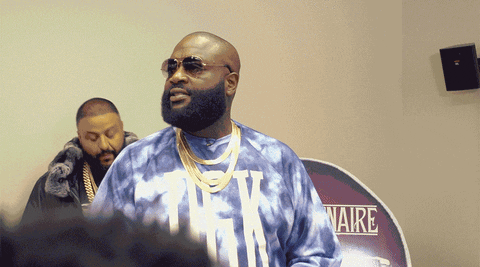 If you'd like to take your own shot at dropping bills on your homies in 2017, make sure to check out our Spin and Go charts and videos page for all the latest Spin & Go strategy.
That wraps it up for this year's Poker Review; join us next year for the most interesting news around the poker industry. Until then, make sure to follow us on Twitter and have yourself an awesome holiday season!
Much love from everyone at SpinAndGoStrategy.com!
NEW SPIN AND GO CHARTS & HAND RANGES
NEVER DOUBT WHICH HANDS TO PLAY AGAIN!