This week on The Poker Review, we wrap up #HU4Rollz2017 while also looking at Tony G's banning in Donald Trump's favorite country, Rounders 2 updates, Australia's flat-lining online poker scene and some quick poker tips for Spin and Go qualifier strategy.
#HU4ROLLZ2017 aka Dealer Awareness Week –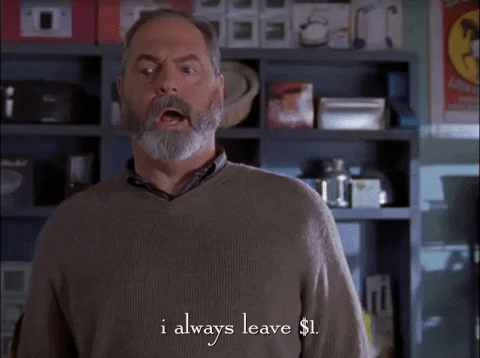 In the Twitter grudge match of 2016/17 #MikeAndCatePlusHate between Cate Hall & Mike Dentale the highly-anticipated table trash talk was a pretty big disappointment, so Twitch commentators Doug Polk & Shaun Deeb did their best to keep the viewers entertained through the 4 hours that was match 1 & match 2. Stories included huge cash-game hands from the previous night, guest visits to the booth – including one by the well-loved Paul Volpe who was there to collect moneys from Deeb – and comments on whether Cate's moves were "Upswing approved" after it was revealed that Cate had studied up for the match using Doug Polk's Advanced Heads-Up Mastery course (follow the link to check out our detailed review of the heads-up strategy course).
In the match itself, Cate took a decisive W as she managed to KO Redbull's newest spokesperson in just 2 games. Our favorite rake ambassador, Daniel Negreanu had this to say about the value of such matches:
Heads up poker is a tough sell as an entertaining product. Typically slow, often boring, and few opportunities to hear interesting banter.

— Daniel Negreanu (@RealKidPoker) March 24, 2017
For Cate, the hyped-up response to her not tipping the dealers, Tipgate threatened to overshadow the win and led her to consider never speaking to HU hype-man Matt Glantz again.
For his part, Mike now has a stellar bogey hand – the often undervalued Q5off – after losing both the first & last hand of the first match with that holding, the latter of which being an…um…shall we say…."ambitious" all-in call with 20 big blinds. He also apparently has a brand new hustle (if hustle means working hard to lose money) as he's now looking for another HU challenger, only this time he wants odds – your 30K to his 20K. After watching his performance against Cate Hall, we don't anticipate he'll have any trouble finding action.
Time to go Tony G. –
Russia has called the clock on Tony G, adding him to the list of Members of the European Parliament (MEP) who have been banned from entering the country. The Lithuanian politician was told to get on yer bike when he was heading to Sochi to play in the PartyPoker Million event. His statement on Facebook shows Tony hasn't lost his ego, reminding us about Ralph Perry & declaring what he would do with the prize-money after he won the event.
50-1 Prop bet 
Meanwhile in #HowRich news, Bill Perkins' has thrown down the gauntlet for the Jaime & Matthew Staples and offered them a potentially highly profitable weight-loss prop bet.
Perkins has put $150K of his own money against the brothers $3K that they can't get to within 1 pound of each other's weight within 1 year. Doug Polk has chimed in declaring the brothers as massive dogs to close the not insubstantial weight-gap.
@jaimestaples @PokerStaplesPA @bp22 Dont get me wrong I am rooting for you guys lol, I just don't think this is possible

— gN Doug Polk (@DougPolkPoker) March 26, 2017
Rounders 2 be or not 2 be –
Brian Koppelman, producer of the seminal poker movie Rounders, has once again had to respond to questions about everyone's favorite sequel…
Tomorrow night I will answer question on any subject but if you ask me about a sequel to Rounders, I will make up some bullshit.

— Brian Koppelman (@briankoppelman) March 26, 2017
However, he did offer the following bit of insight into the sequel-making process:
Maybe my pinned tweet should be: Dave and I want to make Rounders 2 as much as you want to see it. But we don't control the rights.

— Brian Koppelman (@briankoppelman) March 27, 2017
In Australia, you gotta fight, for your right, to online poker –
In an update to the online poker situation in Australia, the Australian Senate has passed a bill which effectively will kill off online poker. It's not officially passed into law yet – that could take another month or two – though unfortunately there are already signs that PokerStars may not be planning to stay regardless.
Hopefully with the help of a couple of Senators on-side, @AusOnlinePokerAllies still have a chance before the bill passes to save online poker for Aussie players.
An #AusFight4Poker supporter described the chances as…
We may need a 2-outer, or a dirty runner-runner baby flush (don't need a nut or royal), but it ain't over yet #NeverGiveUp #AusFight4Poker https://t.co/q3sGiXpnII

— Merv Harvey (@merv_harvey) March 24, 2017
Spinning into Panama –
And finally this week, we turn to some Spin & Go Strategy news in Panama, where our very own head-coach Sentin spoke with PokerNews' Sarah Herring about Spin and Go qualifier strategy.
To get in on the action make sure to check out our new Spin and Go hand-charts by clicking on the image below.
That's it for this week, until next time, may your multipliers be maxed and your opponents recreational!
NEW SPIN AND GO CHARTS & HAND RANGES
NEVER DOUBT WHICH HANDS TO PLAY AGAIN