Welcome to the first edition of The Poker Review in 2017! We have a mixed bag for you with some ups & some downs. Online poker in Australia is under the gun, PCA numbers are on the slide, Man vs Machine is here to haunt our dreams, Bank of Timex is back, and Doug Polk posts another graph.
G'day Mate Australia? 
Will this be the end of online poker in Australia? A Bill before the Australian parliament apparently aims to reduce the social impact of slot-machines (affectionately known as Pokies because…Australia). However, due to its language, should the bill pass in its current form, online poker in Australia will effectively be dead.
In a shocking preemptive move ahead of the expected passage of the bill, 888 Poker informed their Australian customers last week that they will no longer be allowed to participate on their platform and have just one week to withdraw their funds. Word on the street is that 888 has chosen an early exit, rather than waiting until the Bill passes, because of the casino component in their software.
Poker players across the country are rallying through @AustOnlinePoker to build a groundswell of support, though we've all seen how much such action has helped in the US, so while we'll be keeping our fingers crossed for our Kangaroo-riding friends, optimism is in short supply.
Man vs Machine II
Jason Les, poker pro in #BrainsVsAI challenge, said the computer is already executing a pre-flop strategy that no human brain could handle. pic.twitter.com/fN62xNWO4a

— Aaron Aupperlee (@tinynotebook) January 11, 2017
With a statistically insignificant result in last year's challenge, a re-match between 4 pros & a super-computer named Libratus is currently underway. During this 20-day grind-a-thon, #BrainsvsAI will see a total of 120,000 hands being played heads-up. Blinds are 50/100, with a fresh starting stack of 20,000 every hand. While pro Jason Les was already questioning Libratus' pre-flop strategy on Day 1, the machine has steadily been hammering the Brains so far, so it'll be interesting to see if the fearsome foursome can mount a combat and revive our hopes in humanity, though it appears optimism is in pretty short supply here too…
This Libratus shit is so rigged against humanity. Long sessions, Twitch chat, & Dr. Evil breathing down your neck? Of course you gonna lose.

— Carlos Welch (@HipHop101Trivia) January 13, 2017
You can follow all the action on Twitch through any of the multiple @libratus accounts.
PokerStars' Re-branded Caribbean Adventure & Spin And Go Rake
Both prizepool & attendance numbers were way down at PCA/PCB, continuing the downward trend that started post-Black Friday & have plummeted since the Amaya takeover.
5. This year's prizepool has taken the PCA back to the pre boom years prizepool levels. It does seem people are now voting with their feet. pic.twitter.com/BmPPaummgQ

— Willie Elliot (@Willie_Hmmm) January 12, 2017
4. PokerStars & Amaya's increased rake, reduced rewards & abuse & contempt for its most loyal players looks like it's having an effect.

— Willie Elliot (@Willie_Hmmm) January 12, 2017
Poker professional Willie Elliot made a number of  good points over twitter recently, including questioning the exorbitant Spin and Go rake being charged on satellites to live events in the following exchange with Spin & Go regular Squiremaguire:
@squiremaguire86 just 74% more rake than the 5% on $60 & $100 spins. & higher than the 8% rake on $0.25-$3 spins. https://t.co/6HACHKrq4O pic.twitter.com/LIwgpfIbE1

— Willie Elliot (@Willie_Hmmm) January 11, 2017
It seems PokerStars has found themselves a shady win/win scenario by making the rake high enough to discourage Spin and Go regs from playing while also charging uneducated recreational-players a heavy premium to participate. Well played guys, well fucking played.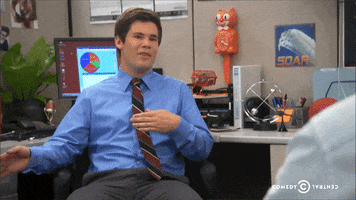 The only good news to come out of the PCB event was respected pro Christian Harder taking down the Main, which he managed to do against 2017 WSOP Main Event 3rd-place finisher and former backer JohnnyBax. However the top prize of $429,664 had some people feeling….ummm…let's say….nostalgic…
WP @Pokerstars for destroying your live poker tour. 1st at PCA 2017 gets 67% less than in 2015. 4 runners for 25k plo, other events canceled

— Miikka Anttonen (@chuckbasspoker) January 12, 2017
Hasn't Anyone Told Doug Polk Poker Is Dying??
On the positive side of the poker landscape, since it's been a while since we've had something to celebrate, Doug Polk recently shared his YouTube viewership graph with a twitter egg troll.
@HeyItsMark275 Here's the graph of my YouTube slowly dying pic.twitter.com/bnxVNUqDjg

— gN Doug Polk (@DougPolkPoker) January 10, 2017
As the YouTube-envy-inducing graph shows, Doug is closing in 1 million minutes viewed over the past 90 days, which, for the record, is about 1 million times more than anyone watched the GPL.
Since your average regs don't have that amount of time to be grinding YouTube videos, the hope is that the majority of those viewers are recreationals who are continuing to get drawn in to the game by Doug's ZOMG BIGGEST BLUFFS EVER videos & constant Naniel Degraneau burns. Perhaps the next heads-up challenge should be based on what can bring more new players to the game, Doug's videos or PokerStars' horrendous #raiseitup campaign. We know who our money is on (not Dwayne Wade).
Bank of Timex re-lauched & re-branded
Speaking of betting on poker players, in some of the best news of the year, Mike McDonald has launched a variation of his popular Bank of Timex with the introduction of PokerShares, a website platform that allows viewers to bet on their favorite poker pros much in the same way they would on sporting events or reality-shows.
Introducing PokerShares featuring @MikeMcDonald89 https://t.co/0gRUajirD4

— PokerShares (@pokershares) January 5, 2017
In addition to (effectively) buying pieces of poker professionals in your favorite live or online tournament, you can also choose to stake your pick in a number of poker-based competitions, including Brains vs AI and the upcoming HU4Rollz grudge-match between Cate Hall and Mike Dentale.
No Feels For You!
And finally, if online poker has taught us anything since Black Friday it's to keep our expectations unreasonably low to avoid disappointment. So, in that spirit, just in case our final two stories above filled you with some good feels, don't worry, we're here to remedy that for you with a single image. You're welcome.
That's all we have for you this week; until next time, may your multipliers be maxed and your opponents recreational!
NEW SPIN AND GO CHARTS & HAND RANGES
NEVER DOUBT WHICH HANDS TO PLAY AGAIN!